Daraz BD Alternative Top 5 Online Fashion Shops
With the revolution of 4G Internet connection, Bangladesh is stepping ahead with booming e-commerce market
Jomahi Shop is a Instagram Commerce which is one of my favorite online shopping as because of its collection of Korean Fashion.
In Bangladesh & 2021, Korean Fashion become a trend like ever before. People are really getting fan of Korean & Chinese dresses mostly by the inspiration of K-POP. The demand in this section is getting super high than the market supply.
In this case, Jomahi shop is doing well as early online shops that runs via Instagram. Anyone can easily order via Instagram page of them with some messages. It's a good way to take order for new online shopper to built trust in online marketplaces in Bangladesh.
They accepts Cash On Delivery payments inside Dhaka and their average delivery time is 15 days as all the products get delivered from abroad. This is the point where Jomahi Shop shines. Chinese/Korean fashion sites like Aliexpress takes more than 50 days to delivery with very high shipment costs due to pandemic. And also you need a credit card & passport with Dollar endorsement to shop with Aliexpress where Jomahi Shop giving Cash on Delivery facilities.

With all this features and facilities, we choose this small business as a newcomer killer in online shopping era of Bangladesh.
Visit them @joma.hi at Instagram.
---
When it comes to talking about online classic bd fashion site, you cannot forget about Aarong. As being the kick-starter of brand fashions, Aarong BD is now one of the most popular online fashion store of Bangladesh. The site is quite user-friendly, so it has managed to attract proper attention from the online customers. Like every physical stores, Aarong has a diversity of items like their own branded TAAGA Collections, Salwar, Panjabi, Fatua, Saree, Shoes etc.
Currently, you can get free express delivery depends on their attractive offers. Other than that, Aarong regularly offers sales promotional offers with exciting discounts. You can easily avail these offers with Aarong Rewards Membership.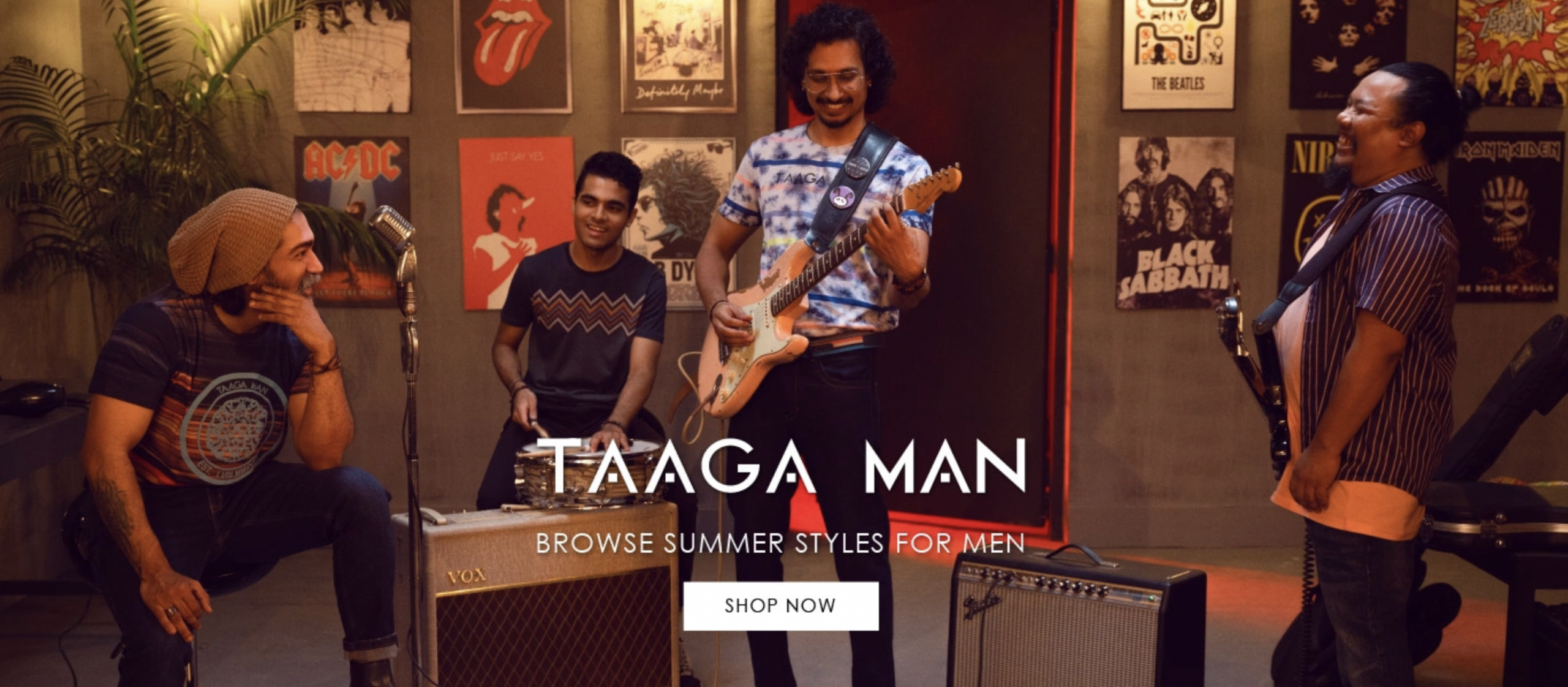 You can shop with Aarong directly from your web browser. Payment for your shopping can be made by credit cards, bKash And most importantly cash on delivery system.
---
Le Reve is also a leading fashion site building a strong brand reputation in Bangladesh. Le Reve BD also sells all the classic Bangladeshi fashion stuffs like Saree, Panjabi, Salwar, Fatua, Shoes, T-shirts, Shirts, Polo etc. With a wide range of collection, we put Le Reve into the 3rd place coming after Aarong.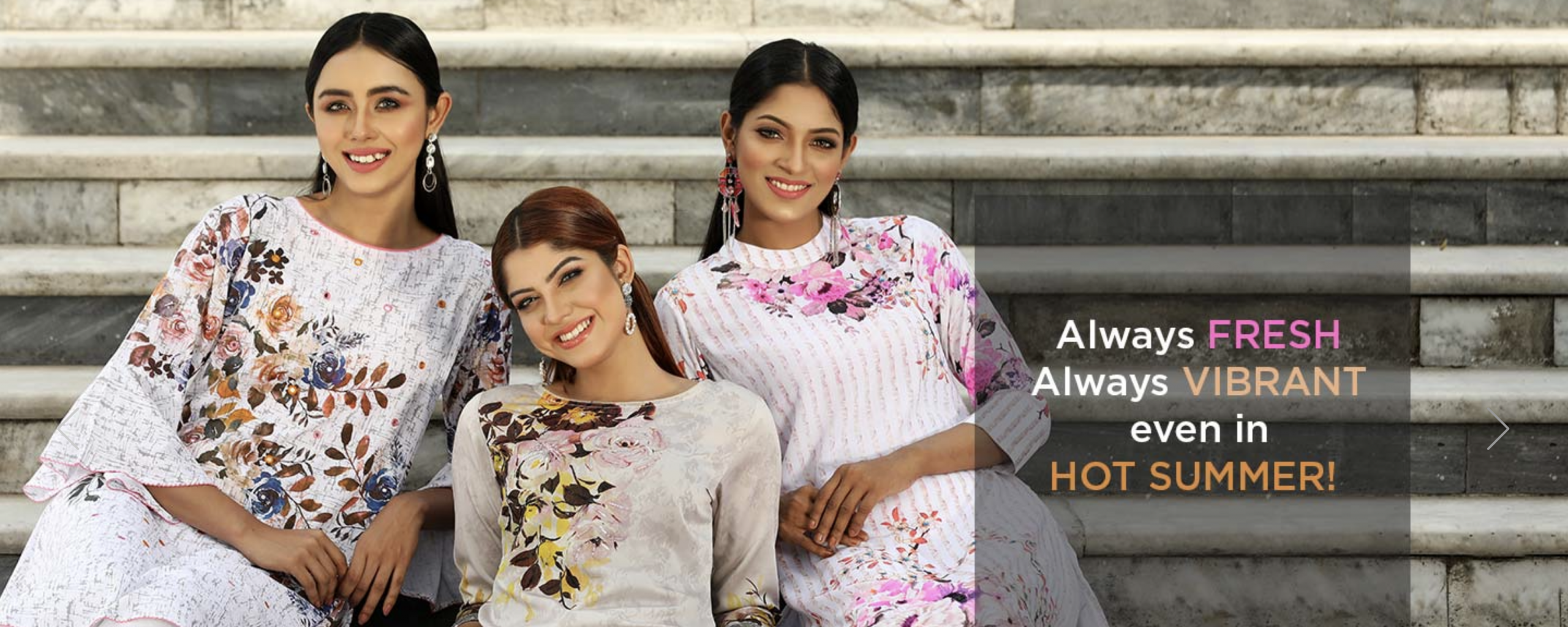 www.lerevecraze.com has various payment options from Cash on Delivery to bKash, Visa, MasterCard & other mobile wallets etc.
---
Nothing the less, Yellow BD's collection is one of the best among all. With wide range of fashionable and unique collection, we put Yellow into the four.Yellow have a good range of products for young kids also which brings fashion to young-stars. They also sells every types of clothes for both men & women.
Yellow is building up a strong fan base & loyalty in both their retail stores and online shops.
Yellowclothing.net has various payment options from Cash on Delivery to bKash, Visa, MasterCard etc.
Evan though Evaly have less fashion collection, we can't forget mentioning them because of sky high discounts and very cost efficient way to shop. Evaly broke the record of fastest e-commerce growth in Bangladesh. Their products are very authentic and original.
Evaly have products of almost every brand from Bangladesh. With every Friday Cyclone Offer, you can buy wide range of brand clothings and elections with very high discount. But before you order, make sure to check their delivery time. Because some products are delivered very late. After all every things have pros and cons, Evaly is overall a very good site shop with.
They accept cash on delivery, credit cards & mobile wallets like bKash.
---
Best One Is Always Daraz BD In Our List.
All the list we provided were alternative of daraz.com.bd
Being one of the most popular and giant e-commerce brand, Daraz.com.bd offers a wide range of products & digital services starting from electronics, fashion, home appliances, kid's items, décor, beauty and health and much more like gift cards etc. Daraz deliver to whole Bangladesh with the biggest shipment route/coverage. You can shop with multiple payment methods like Cash on Delivery, Credit / Debit cards, bKash or Mobile Banking and Internet Banking.
Daraz bd delivers product very fast within 2-5 days inside Dhaka and 4-7 days outside Dhaka. They have very great return policy if you don't like their product. But not all the products are returnable like digital services. You can always check the description where you can find the return policy of the product you going to order.  They also have bunch of discount and campaigns with great deals like instant cash back while buying with credit cards. They also have zero interest credit card EMI facilities. Non the less, they also provide whole day customer care service over phone or live chat. Best place to start your online shopping right away.
Author: Arafat Ahmad Mahin Khan
Last Updated: 16 December, 2022