Legion Network is the first super blockchain ecosystem that combines the best services in the industry in one Super App. From Crypto wallets to NFTs, all the way to Gaming and Software as a service.
Concept project – What is Legion Network?
Legion Network is set to revolutionize the crypto world by providing users with a single platform wherein they would be able to perform all crypto-related activities. Legion Network has combined the industry's best services in a single app and offers its users a super blockchain ecosystem. It aims to provide useful applications for anyone who wants to get started with cryptocurrencies and for those who are well-versed with crypto but are looking for a platform where they can get all crypto-related services in one place.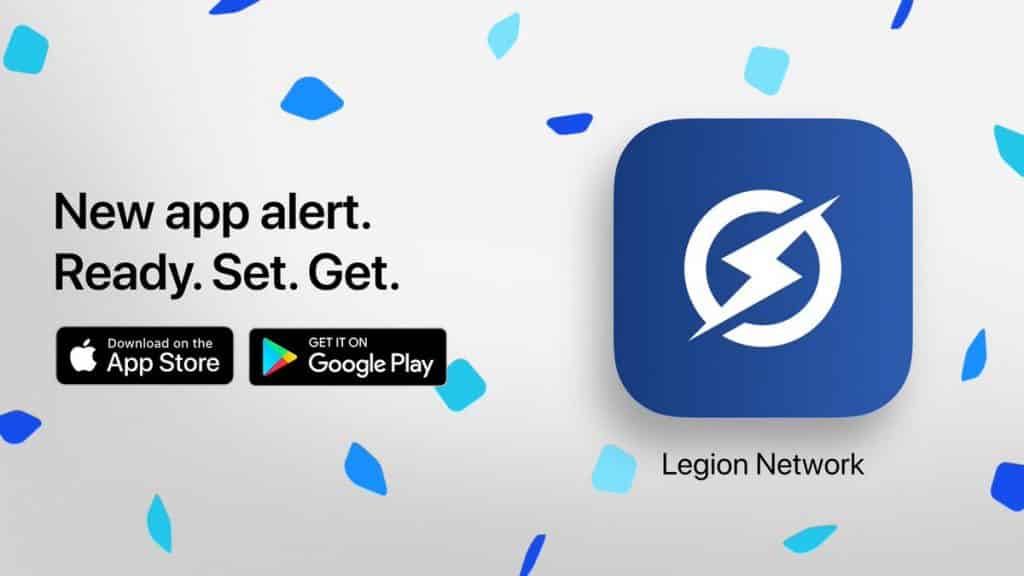 Outstanding features
What is the project trying to achieve?
A Revolutionary New Blockchain Ecosystem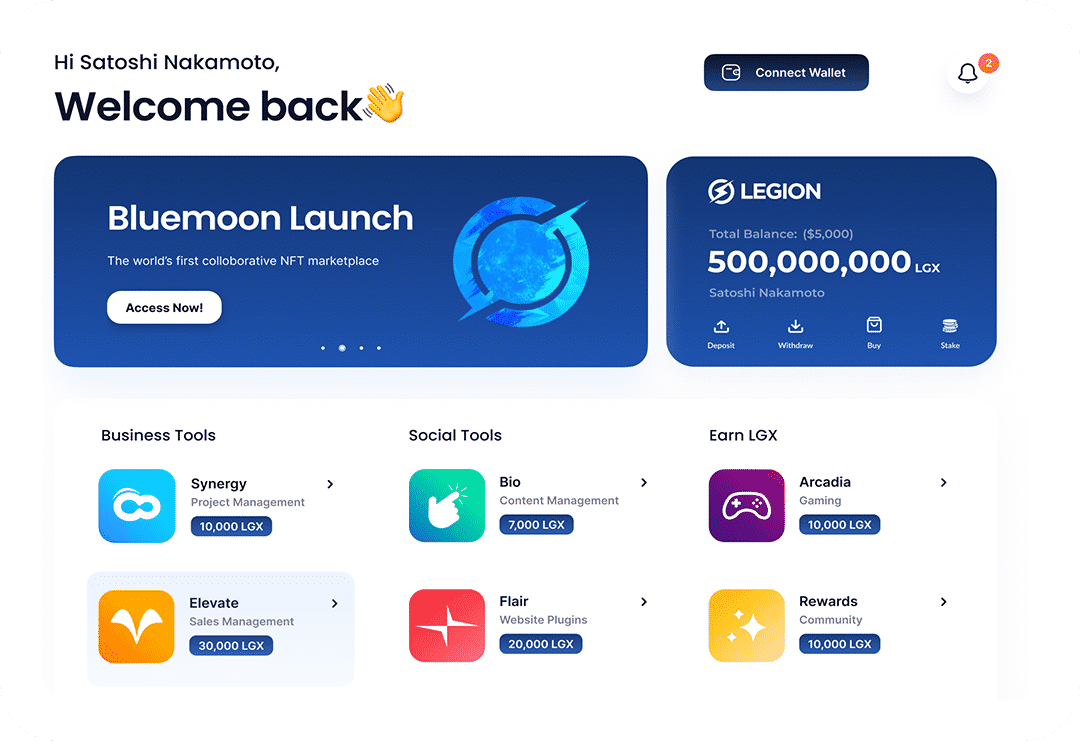 The world's first collaborative NFT marketplace
Bluemoon is a user-friendly NFT marketplace that will allow artists to collaborate with brands and the community. As well as buying and selling you can also create, compare, swap, and rent NFTs.
Play games to earn crypto
Legion Arcadia is a gaming platform where players can participate in daily challenges in order to win cash and NFT prizes. Players will also earn LGX for every game they play on the platform.
An easy-to-use online watch-to-earn education platform with a myriad of seminars and lectures structured in a clear and precise way. It will allow everyone to create and upload their own online courses, workshops, podcasts with additional gamification features
With Legion Rewards you will be able to enter a weekly giveaway to win prizes by completing different tasks every week. These tasks will allow businesses to increase their exposure to the community, which will be rewarded in return.
Applications to run your business
Changing the way businesses access the software they need in order to grow and scale their companies. Legion Bizpad will bring you an entire library of software that provides consistent value through the continuous introduction of new applications and features.
What is unique selling point?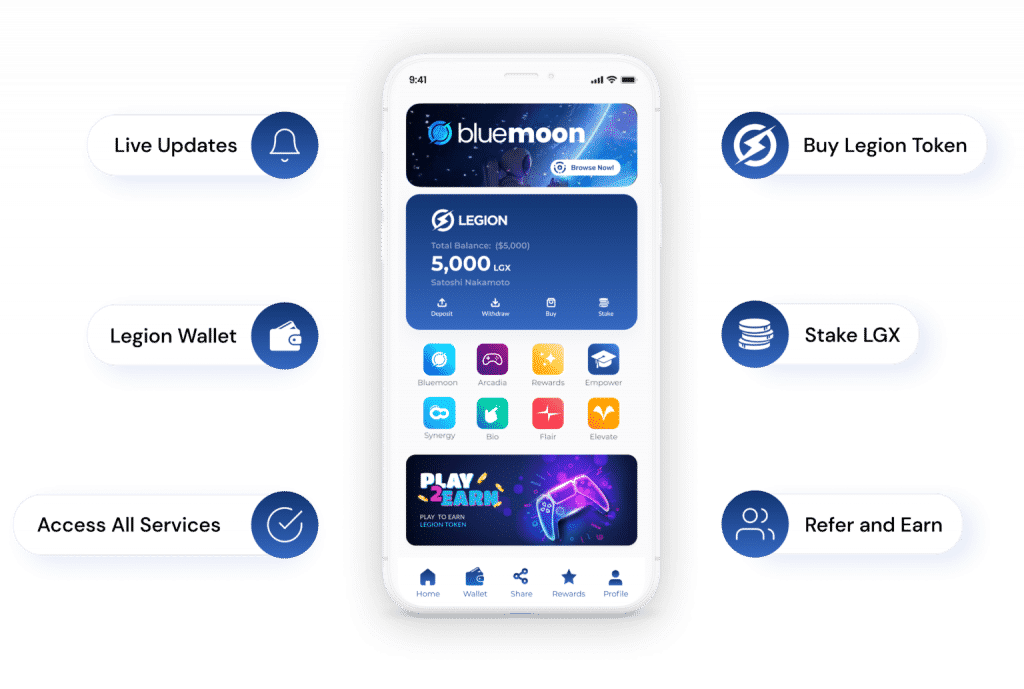 Technical data
Key metrics 
Token Name: 

Legion Network

Ticker: 

LGX

Blockchain: 

BSC

Token Standard: 

BEP-20

Token type: 

Utility

Total Supply: 

1,000,000,000

Circulating Supply: 

12,000,000

It is predicted that they will burn so many tokens. It will help to gain significant price uptrend.
Token release schedule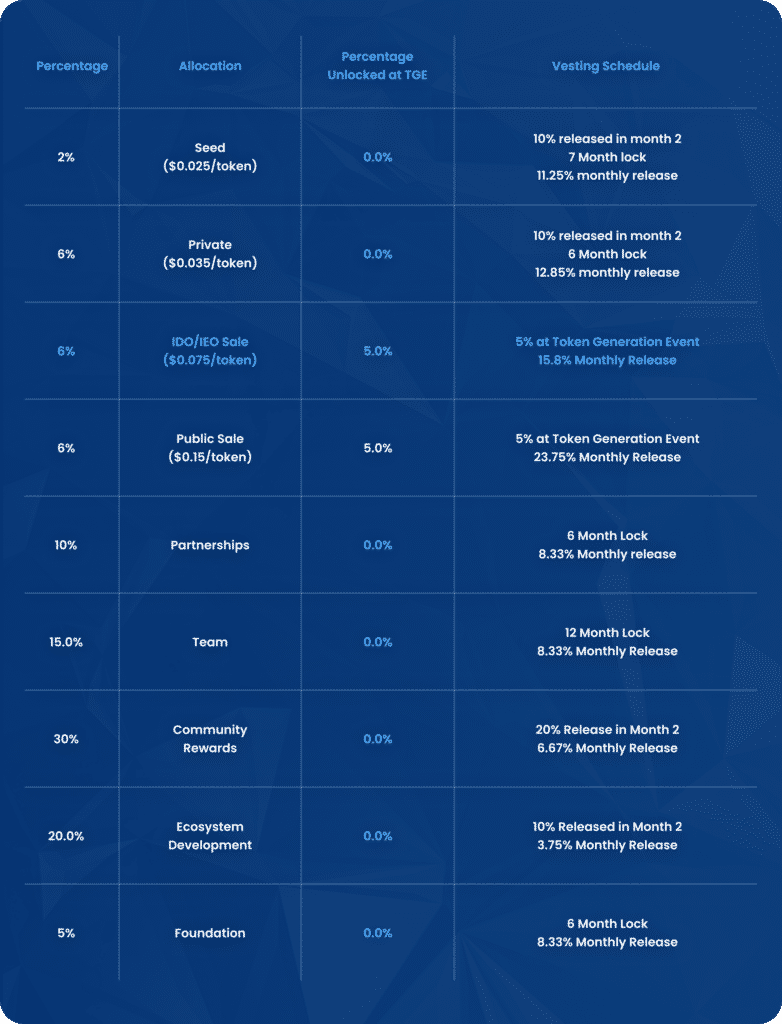 Token use case
Staking rewards
Lower transaction fees for Bluemoon and
Access to all Bizpad Apps
Access to additional Bluemoon features
In-game purchases on Legion Arcadia
A percentage of all in-game purchases will be used to buy back LGX on exchanges
How to own the token?
Buy LGX token on IDO Platforms.
Register today with our link and get 5$ worth of LGX for free!
A Mission to Change the World
So how is Legion empowering creatives and changing the world? By developing this blockchain-based ecosystem to connect people and help them unleash their potential using cutting-edge technologies. Currently, only a small percentage of individual creators earn from NFTs, including private collectors, speculators, and Decentralized Autonomous Organizations (DAOs). But the field is wide open and there is huge scope and potential.
Legion Network has a vision to introduce new categories of NFT buyers into the picture including renowned brands, celebrities, influencers, and game developers, to collaborate and engage with their audiences generating art and boosting popularity.
Developers can crowdsource their design concepts such as creating new skins and weapons for their players. The greatest aspect of this is that all of these developers can benefit from NFT technology and work without fear of anyone stealing their ideas and creations.
Conclusion and analysis
The Legion Network provides state-of-the-art software solutions to businesses to enhance their growth levels and upscale their capabilities in this competitive industry. Thus, it empowers entrepreneurs, creative artists, developers, and influencers.
Find more information about Legion Network:
Website: https://www.legionnetwork.io/
Twitter: https://twitter.com/LegionNetwork__
Telegram: https://t.me/legionnetworkcommunity
If you have any questions, comments, suggestions, or ideas about the project, please contact us through the contact page!
DISCLAIMER: The Information on this website is provided as general market commentary, and does not constitute investment advice. We encourage you to do your own research before investing