Craigslist is one of the most popular advertising website that is used by millions of people for their daily needs, jobs, selling utility products, rental services, housing, resumes, services & general discussions. Craigslist Houston has a huge community in Houston, Texas where people are using Craigslist on a daily basis as well as to make some passive/full-time income. Before starting our exploration; let's get a quick walkthrough on the popular questions about Craigslist Houston.
Questions & Confusions:
Can we earn money with it?
Is there any risk or chances to be scammed?
How to get started with Craigslist?
Should I use it as a passive income source?
Today I'll explain these questions with my recommendation.
Quick Summery About Craigslist Houston:
Craigslist has a good reputation among affiliate marketers & resellers. You can use it to make money by buying things at a low price & re-sell them for an extended price. There are two ways to achieve the maximum profit with Craigslist. First of all, gather those products that are offered free or cheap for a certain time. Then you can resell them on social media, e-commerce sites,s or any platform that is eligible for selling. You can use some popular websites like eBay or Amazon. The second method is for freelancers. many people using Craigslist for selling their services & digital goods. It is the most profitable method to earn money with Craigslist even without any investment. Also, many people are finding/providing rental services through it.
So basically, Craigslist is an awesome platform to sell your physical & digital goods, rental services, digital services, finding jobs & a perfect side income source. Craigslists is mainly used by Americans.
Dedicated Craigslists Site In Houston is - houston.craigslist.org
Potential Risk To Be Scammed On Craigslist
Before getting started with Craigslist, you have to be careful because Craigslist is not 100% safe for trading & getting services. there are many people on Craigslist selling things & providing their service among the general people. That's why you should be very careful before trading anything on Craigslist. There are many posts that are posted by scammers to steal your money. Anyone can easily fell into this trap & end up losing all the money. Be aware of any suspicious post & never provide any payment-related details to anyone on Craigslist.
Getting Started With Craigslist Houston
Firstly Visit The Craigslist site of your area: houston.craigslist.org & You'll see a Minimal Hompage with all the available links & categories. then follow the registration & uploading guidelines below: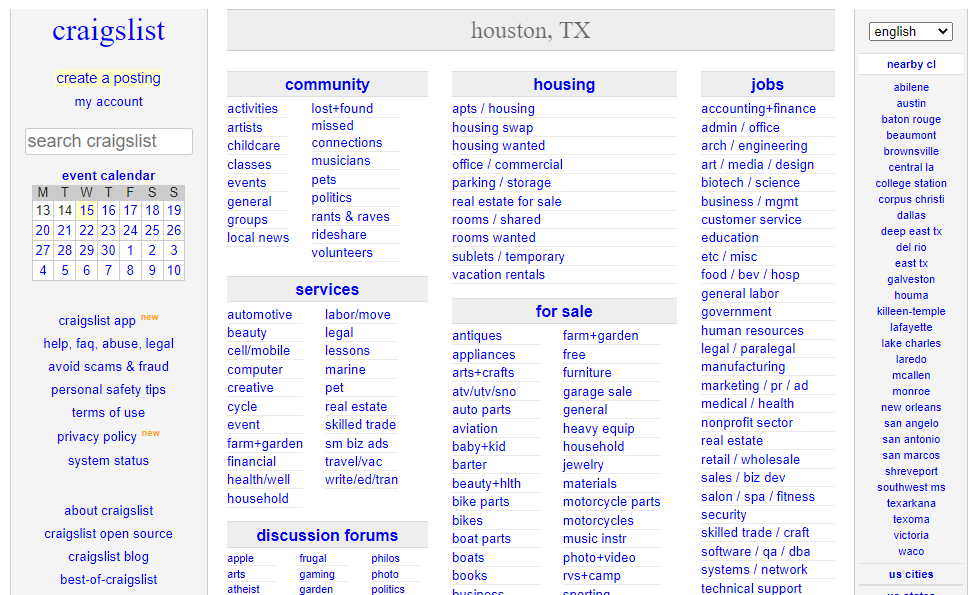 Step 1:
Simply click on the 'my account' link & you'll be redirected to the login page. Before that, you can explore the categories if you are a beginner.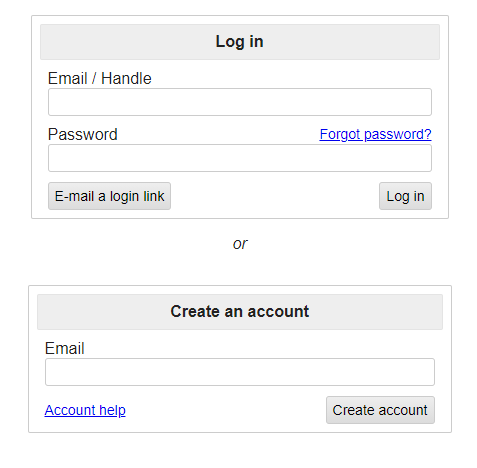 Step 2:
If you don't have an account, then Create An Account quickly with your email address. No additional information is required.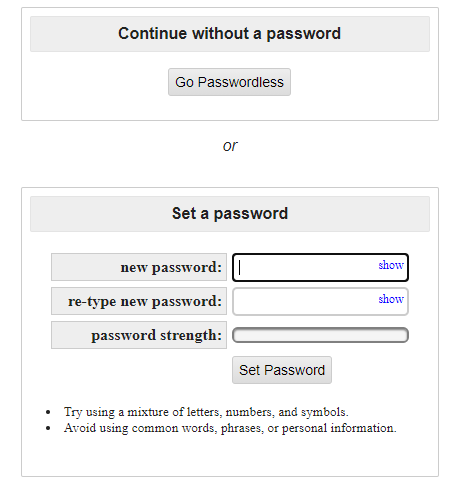 Step 3:
You'll get an email with a confirmation link to your account. Click on the link & your account will be confirmed. After confirming your account, you'll be asked to set a password or go Passwordless. My recommendation is to choose a password to ensure your account security.
Step 4:
After completing registration, simply go back to the Homepage & you'll find an option to 'Submit A Post'. Then quickly fill in the required details like 'Category', 'Product/service type' & product information just like the images shown here.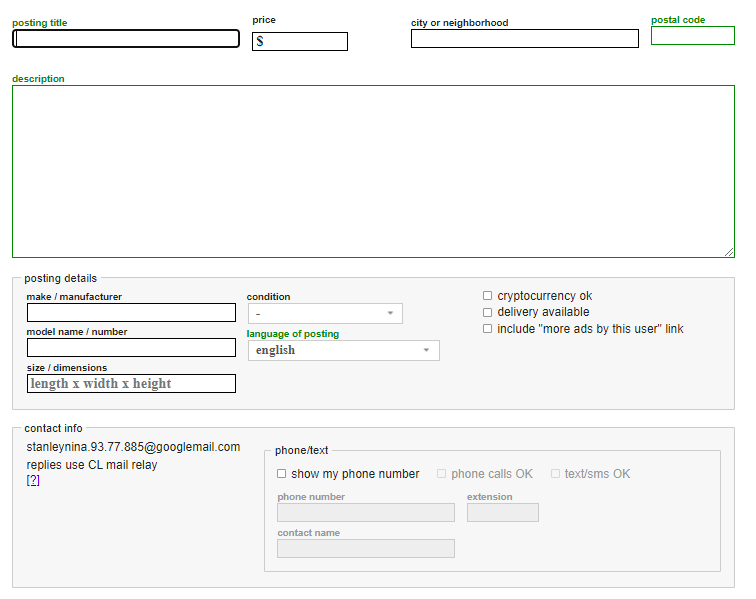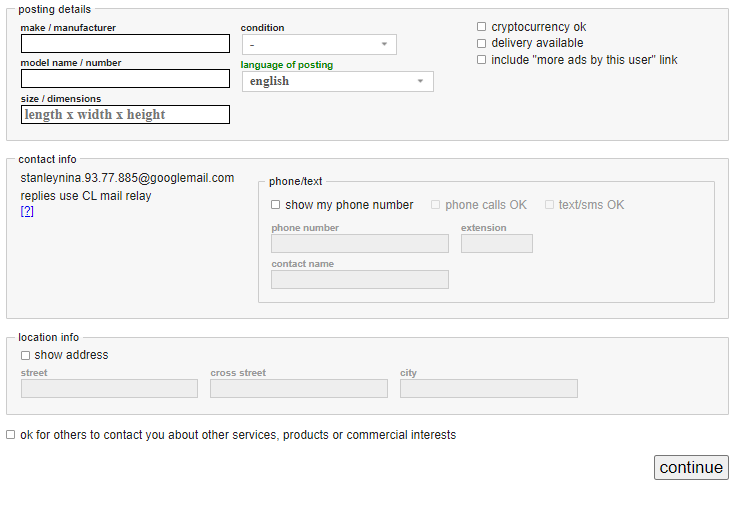 That's all. Your post is ready & published on Craigslist. You can share on your social media profiles & do some marketing to boost your sales.
My Personal Recommendation About Craigslist Houston – Should You Use It or Not!
As you are living in Houston, TX, Craigslist could be the best income source for you. If you get the selling tricks & algorithm of sellers of Craigslist, you can easily gather a pretty huge profit from this platform. Do some study, explore more cheap products & expand your business. It's easy!
That's all about Craigslist Houston
Thanks for your time on Ahmeds.org